Moving trucks can be up to 26 feet long, eight feet high, and weigh up to 26,000 pounds, making them difficult for the average driver to maneuver. If you happen to be in a nearby vehicle when a moving truck is turning or switching lanes, you could become the victim of a moving truck accident. Whether you sustain bodily injuries or have damage to your vehicle, The Samuel Kane law office can help you get the compensation you deserve.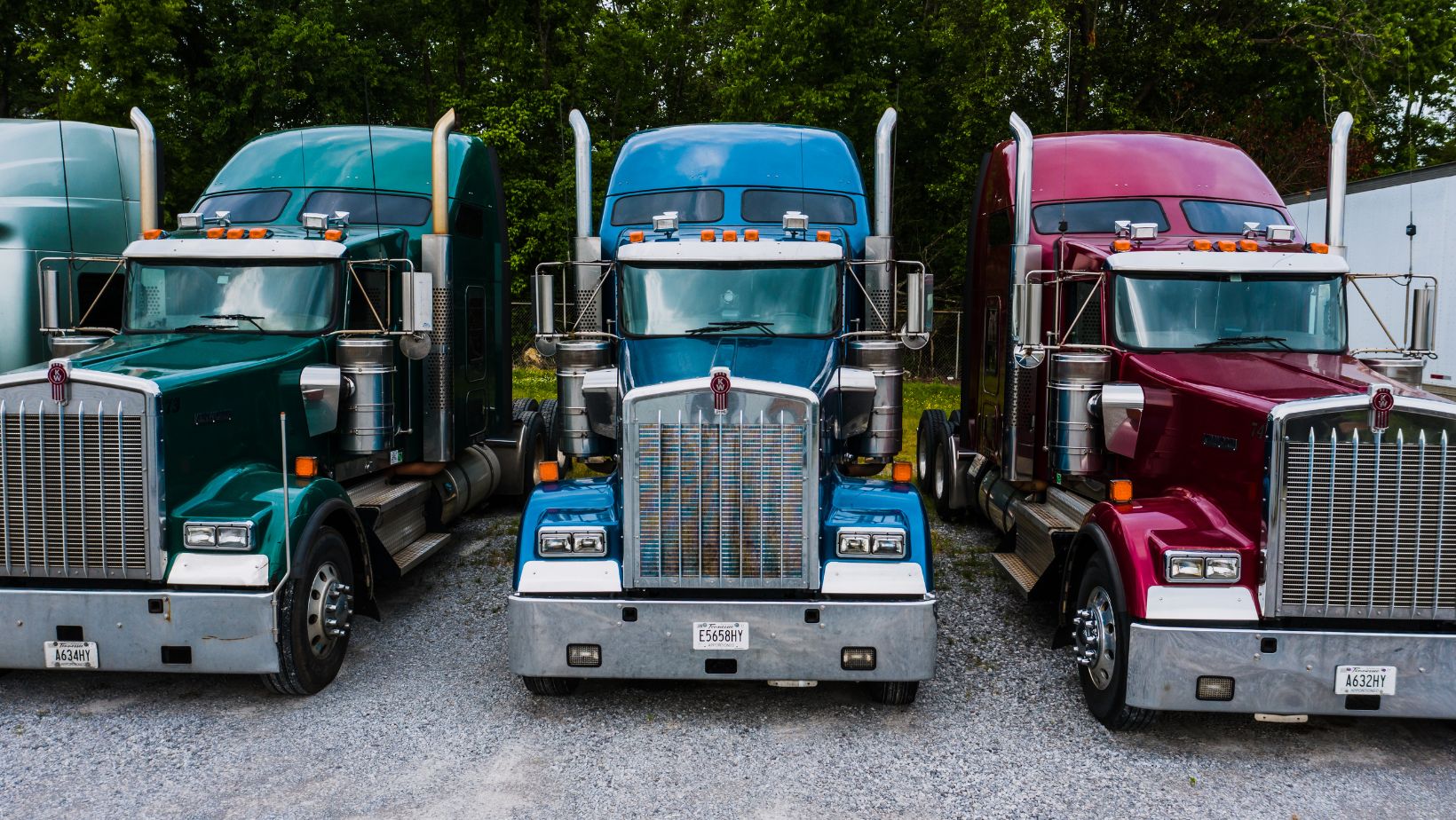 Image by Canva.com
Moving Truck Accidents Are Not Uncommon
Believe it or not, driving a truck that can fit the contents of a five bedroom home doesn't always require a special license or training. That makes it easy for someone who normally drives a small car or truck to turn too sharply, stop too abruptly, or bump into the vehicle next to it. And even in cases where commercial moving trucks are driven by professional drivers, the size of the trucks makes them more susceptible to mishaps. Here are some of the most common reasons that moving trucks cause accidents:
Falling cargo. If a door on a moving truck swings open, any furniture or appliances that fall out can become hazardous to other drivers.
Rear-end collisions. A big truck requires a much longer stopping distance than a standard passenger vehicle, so if a car in front of it stops suddenly, the moving truck may slam into the back of it.
Rollover. Top-heavy vehicles like moving trucks are at a greater risk of toppling over while making sharp turns or switching lanes.
Sideswipe. The length of a moving truck increases the likelihood of blind spots, creating more opportunities for a side impact collision.
Under-ride. A passenger vehicle that's behind a moving truck may try to stop abruptly and slide underneath the trailer, causing the car to get stuck or pinned.
What to Do After You've Been in an Accident with a Moving Truck
You should handle a moving truck accident the same way you would handle any car accident. First, call 911 and seek medical attention immediately. You should also begin to document any injuries suffered or pain you are experiencing. Failure to accept medical care at the scene of the accident may affect your ability to receive compensation for medical expenses later.
If you're alert enough to do so while you wait for authorities, get the driver's name, driver's license number and license plate number. You should also take pictures of the moving truck.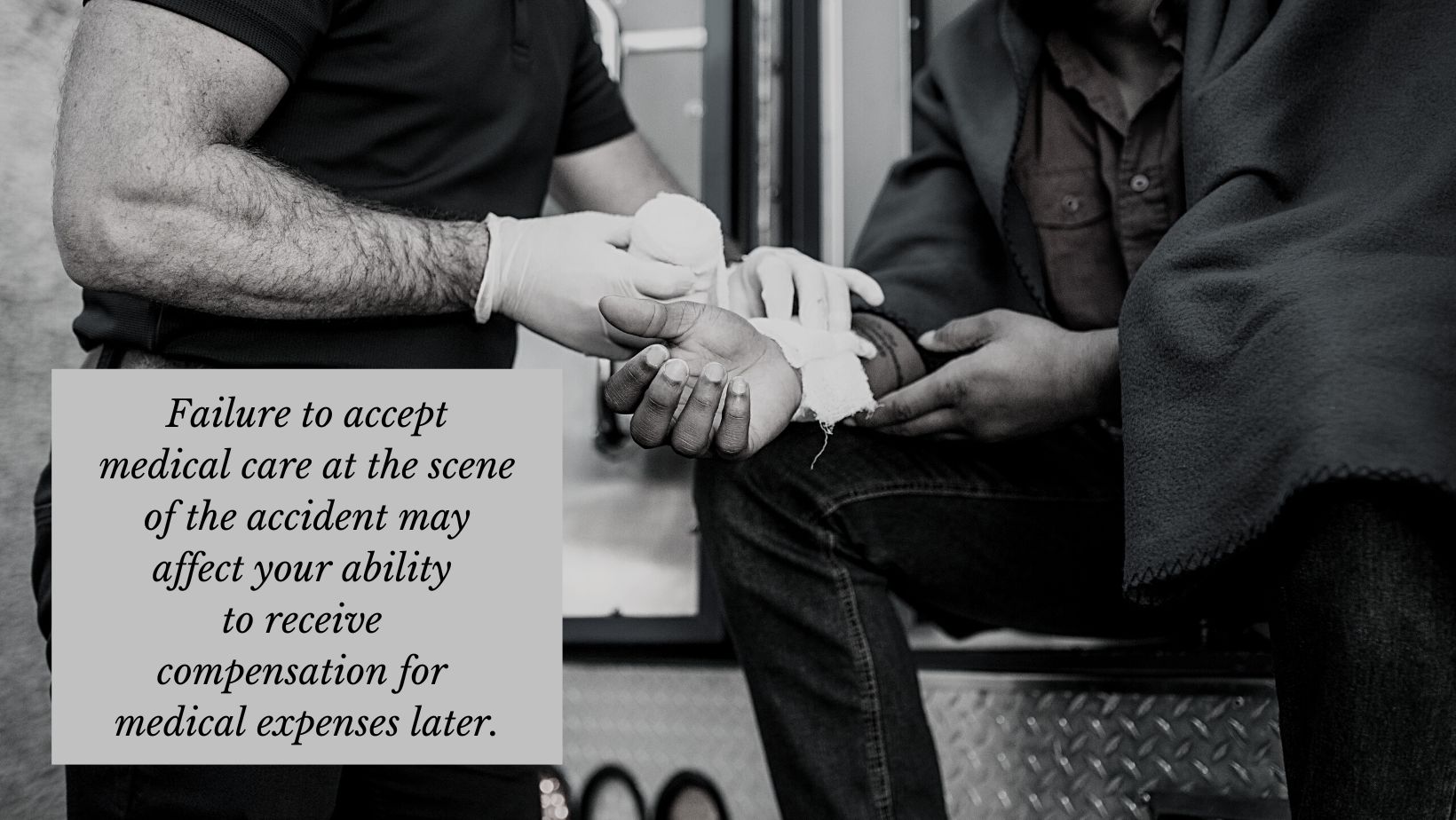 Image by Canva.com
After you have received medical care, seek advice from an experienced auto accident attorney. They will explain the importance of keeping track of all medical expenses, vehicle repair bills, and loss of income while you are unable to work. Don't speak to any insurance adjusters without the advice of your attorney.
Who is At Fault in a Moving Truck Accident?
Rental truck companies are protected under 49 U.S.C. 30106, which states that an owner of a motor vehicle that rents it to another party is not liable for damages during the lease period. However, the law only applies if the owner is licensed to have a motor vehicle rental business, and if there is no negligence or criminal wrongdoing on the part of the owner.
So what does that mean? In most moving truck accidents, the driver of the rented vehicle would be at fault, and should have taken out a rental insurance policy when they leased the moving truck to cover any damages. However, the moving truck rental company may be responsible in several situations such as:
They failed to check for a valid driver's license before handing the keys to the customer.
They rented a truck to someone who was obviously intoxicated or under the influence of drugs.
They failed to inspect and maintain the vehicle's critical components such as brakes, tires, the steering system, or doors that don't latch.
They don't have proper licensing to operate a rental truck company.
They haven't followed vehicle registration requirements for their moving trucks.
An attorney will investigate to determine if the rental truck company is at fault for the accident.
What if I Get into an Accident While Driving a Moving Truck?
If you were the driver in a moving truck accident, your rental contract should include New Mexico's limited liability coverage, since your regular auto insurance doesn't apply to rentals. As the title says, it's limited, so you may be liable for more costly damages if they exceed the amount in the policy. But if you purchased an additional damage waiver, cargo coverage, personal accident insurance, or towing insurance offered when you rented the truck, you may be in better shape. An experienced auto accident attorney in Las Cruces will be able to help you determine whether you're liable for damages, or if the moving truck company should incur some of the costs.
Contact the Moving Truck Accident Experts at Kane Law Firm
If you or a family member were injured in a collision with a moving truck, you may be entitled to compensation. The award-winning Law Office of Samuel I. Kane, P.A. will carefully assess the degree of damage suffered and help you get the maximum compensation you deserve.
Please note that this article was created for advertisement purposes, and it does not constitute any contractual legal relationship, nor imply one.