There's nothing quite like experiencing the open road on a motorcycle. It can supply endless hours of pleasure and fun. But it can also lead to life-altering injuries if you are in an accident while enjoying the ride. Unfortunately, these accidents rarely result in the motorcyclist walking away without injuries.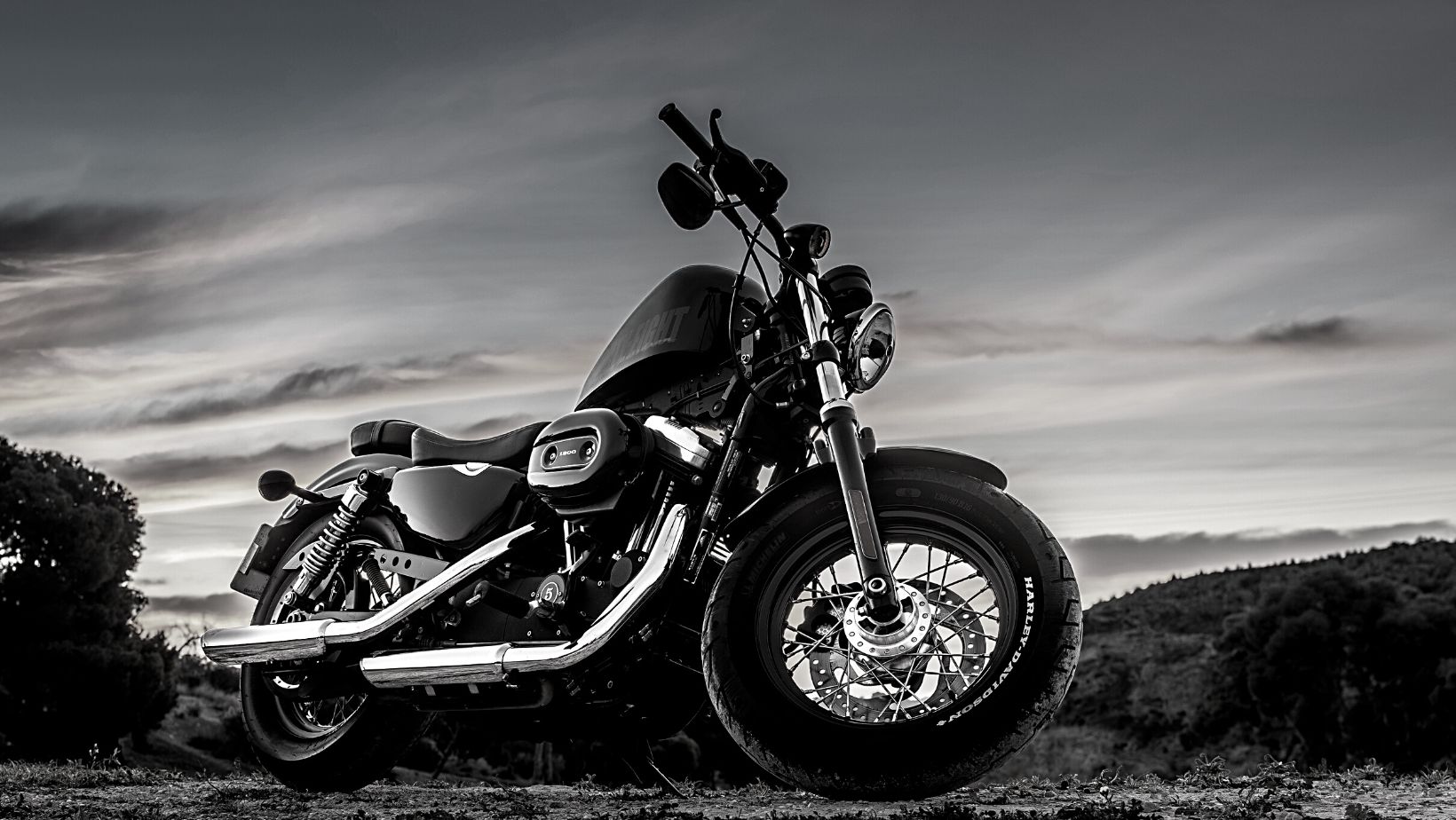 Image by Canva.com
A motorcycle accident victim deserves to receive fair compensation for their injuries and losses. This can depend largely on their chosen lawyer's expertise.
There are key factors in choosing among all the lawyers for motorcycle accidents in Las Cruces, or anywhere, to stand up for you. Let's take a further look.
Finding a Lawyer for Your Motorcycle Accident
Whether the motorcycle accident took place in Las Cruces, New Mexico, or elsewhere, there seems to be an endless pool of lawyers to choose from. The American Bar Association says that there are more than 1.3 million lawyers in the U.S., with a little more than 5,600 of those in New Mexico.
Of course, not all of these lawyers handle motorcycle accident personal injury claims. So, how can a victim narrow down the list to find one to best take on their case?
Ask friends and family: There's a good chance that someone you know has used a lawyer for their own personal injury claim, or they know someone who has.
Get a referral from another lawyer: You might have worked with a lawyer before in buying your house or in settling a loved one's estate. This lawyer may not take on motorcycle accident cases. But they can most likely recommend an attorney who does.
Reach out to your state bar association: Most states have referral services set up through their bar associations. A bar association is a professional organization for lawyers to promote professional competence and enforce standards of ethical conduct. Both the State Bar of New Mexico and the Doña Ana County Bar Association share a list of lawyers available in Las Cruces, New Mexico. You will find Kane Personal Injury on their lists.
Search online lawyer directories: There are a host of lawyer directories available on the internet. These directories allow you to search by location and area of practice for a lawyer for your motorcycle accident. Many also share reviews from clients and fellow attorneys, along with ratings of the lawyers listed. Some of the more popular online directory websites are Justia.com, FindLaw.com, NOLO.com, Avvo.com, and HG.org.
Do a Google search: It seems almost unnecessary to list a Google search among the options for finding a lawyer for your motorcycle accident. But type "motorcycle accident lawyer" into the Google search bar, and there will be pages of results to review. As with any Google search, you might end up with more information than you want to review. You also need to be sure to filter through the ads and review actual web pages.
Factors in Choosing a Motorcycle Accident Lawyer
Any lawyer might take on a personal injury case. But if you are a motorcycle accident victim, you want a lawyer with specific knowledge of negligence laws. You want a lawyer that has moved cases like yours through the entire claim process many times before.
There are some key factors to think about when making a choice of the lawyer to represent you in your motorcycle accident claim. First, consider the lawyer's location and area of practice. Next find out about their professional reputation, their experience, and their communication style:
Location: Choosing a lawyer that is located within the city or county where your case will be heard is important. If they are there, they know the local legal practices and are familiar with the other legal professionals, including the local judges. They're also likely to be familiar with the crash site, and may even have had other cases on the same spot.
Area of practice: There are lawyers and firms that are set up as "general practitioners." This means that they might handle cases involving real estate, criminal defense, wills and estates, as well as personal injury. They may not know the relevant laws like a lawyer who focuses on personal injury law would. You may even want to ask the lawyer you are considering how much of their practice is in motorcycle law.
Reputation/experience: A lawyer with a good reputation—and extensive experience in personal injury claims—will have no issues in answering any of your questions. They will also be able to share multiple online reviews and testimonials of their good reputation and positive outcomes.
Comfortable communication: You should feel comfortable asking the lawyer any of your questions. They will be focused on you and listening to what you are saying. If your visit with the lawyer is continually interrupted – by staff or other calls – this could be a sign that they are too busy to take on your case.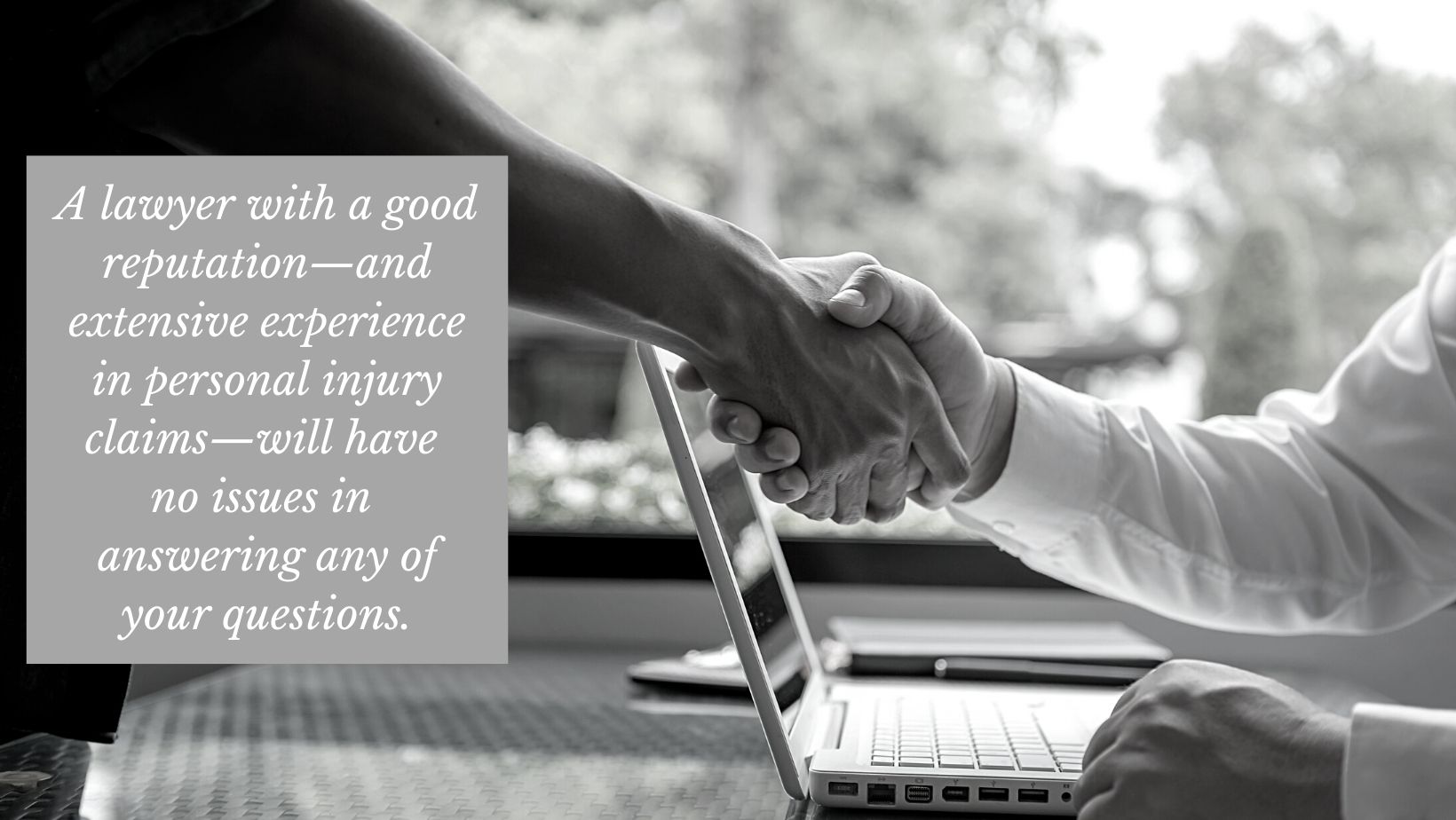 Image by Canva.com
Legalities to Note in New Mexico, and Beyond
The Motor Vehicle Division in the State of New Mexico says that drivers are expected to carry a minimum of liability auto insurance. These minimum amounts include $25,000 for bodily injury to or death of one person, $50,000 for bodily injury to or death of two or more persons, and $10,000 for property damage in any one accident.
An injured victim's damages from a motorcycle accident can quickly add up to much more than this. Expenses for medical care, property damage or replacement, emotional injury, and loss of livelihood can all be included.
If the negligent driver only carries the minimum coverages, the injured victim will need to know how to pursue full and fair compensation. An experienced lawyer for their motorcycle accident is the best way to ensure this.
But, in some states other than New Mexico, personal injury insurance protection is only required for vehicles with four or more wheels. This can mean that not only is a motorcyclist not required to have insurance coverage, but it may also not even be available to them.
Insurance coverage the motorcyclist might carry for their car may not extend over in a motorcycle accident. Knowing this, it becomes even more important to work with a lawyer who is experienced in the local legalities of motorcycle law.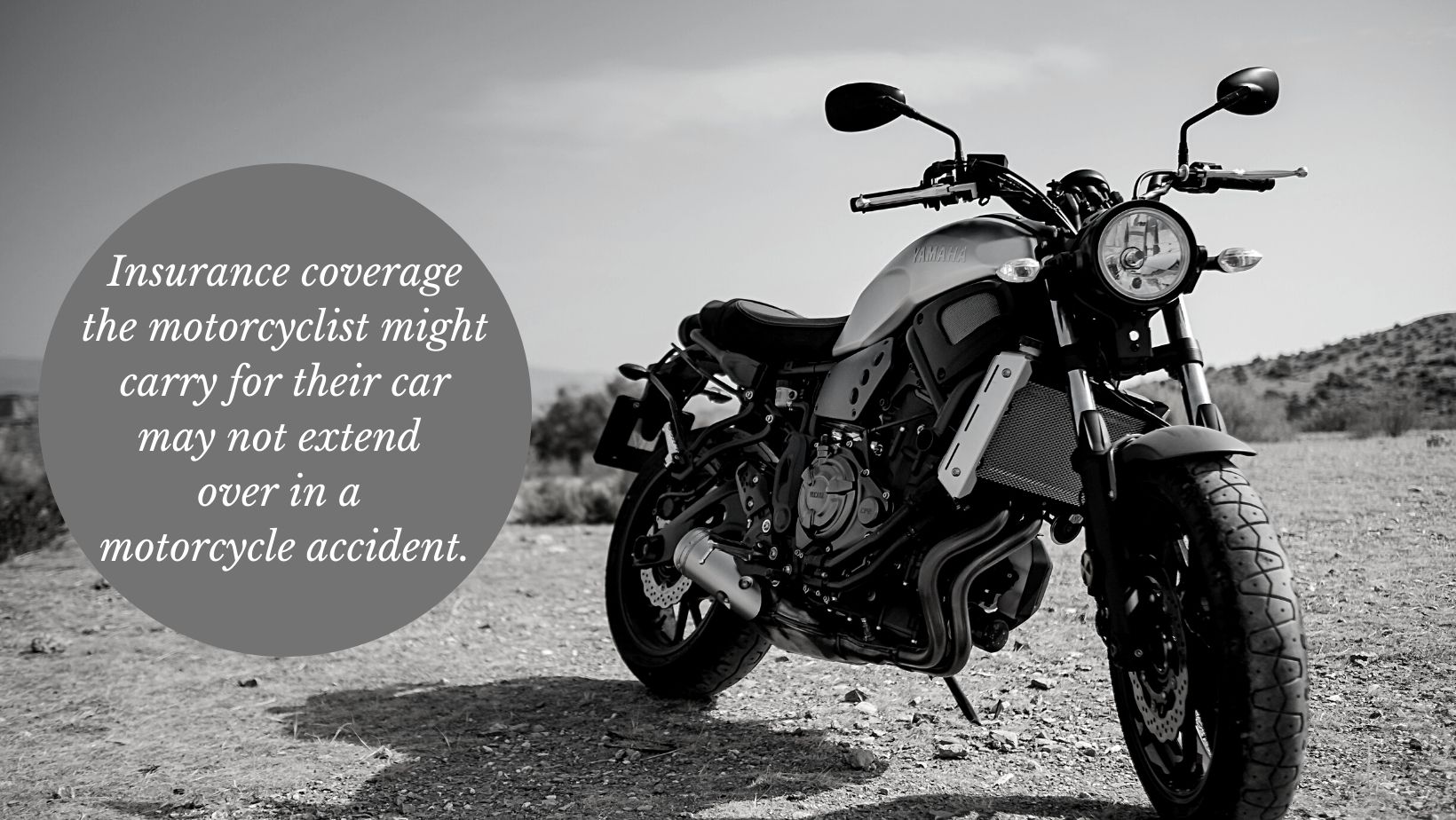 Image by Canva.com
Experienced Lawyers for Motorcycle Accidents Matter
Even if you have a full recovery, your financial well-being is at stake when you are injured in a motorcycle accident. You might not be able to work and make the wages that you and your family depend upon. Working with a lawyer whose primary practice area is motorcycle law will allow you to focus on healing and recovery. Meanwhile, your lawyer can take on the insurance company and the negligent driver to get you the compensation you deserve.
New Mexico-based Kane Personal Injury lawyers have extensive experience in motorcycle accident claims. We work hard to ensure clients get the most compensation possible for their physical injuries, emotional damage, and other losses. We do our best to fulfill a client's present and future needs so that they can return to their normal life more easily and quickly.
Please note that this article was created for advertisement purposes, and it does not constitute any contractual legal relationship, nor imply one.