Accidents involving commercial vehicles, including semi-trucks, can cause serious bodily harm and damage to personal property. When an individual is injured or needs payment to repair their vehicle after an accident, they often wonder how often semi-truck accidents go to trial.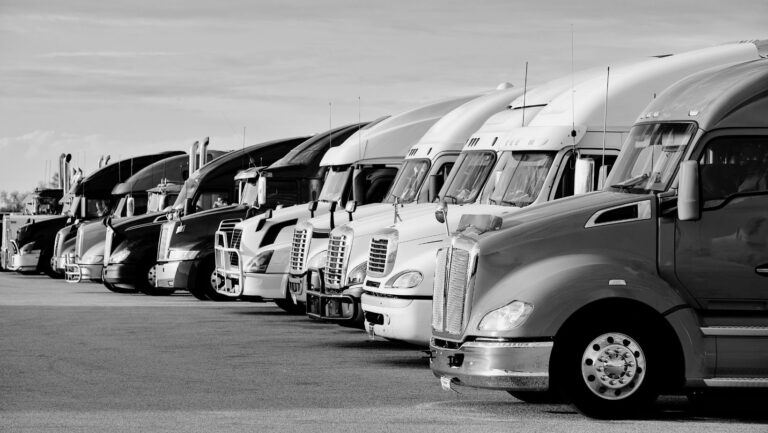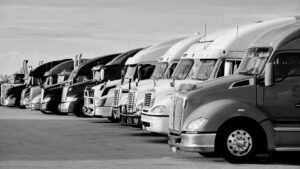 Image by Bim on Canva.com
According to federal data, there were well over 100,000 large truck accidents which resulted in bodily injuries in 2020. Establishing fault can often be tricky in these cases, and requires legal expertise to help victims of semi-truck accidents receive the compensation they deserve.
Seeking Damages in a Semi-Truck Accident Trial
Where an auto accident is typically the driver's responsibility, in an accident involving a semi-truck, the fault could lie with one or more parties. There are several mitigating questions surrounding a semi-truck accident, including:
Who is at fault in the semi-truck collision?
Did the truck have faulty or poorly maintained equipment (like worn tires), and is the accident therefore the responsibility of the trucking company or truck maker?
Was the driver overworked, potentially extending the liability to their employer?
Is the employer of the driver at fault, or does fault lie with the shipper?
Because of their size, accidents involving semi-trucks often lead to more serious bodily and vehicular damage than automobile accidents. If you were in a semi-truck accident, a smart first step is to speak with an attorney experienced in personal injury. A lawyer can provide the right level of advice as to the likelihood of receiving a settlement or winning a semi-truck accident case at trial.
How often semi-truck accidents go to trial depends upon several factors, most importantly whether the truck owner has enough insurance coverage to pay the victim's medical bills and other damages. If the owner's insurance will cover the claim, personal injury lawyers usually recommend settling out-of-court instead of going to trial because juries are unpredictable. There is no guarantee the jury will return a guilty verdict even when there is clear evidence the semi-truck caused the accident.
However, it's not always clear whether a truck company will offer a settlement because there are often layers of ownership and liability. That is why legal representation is so important after a semi-truck accident.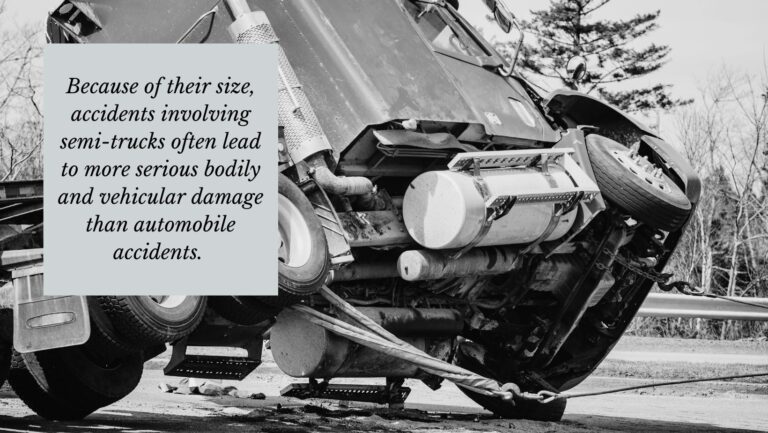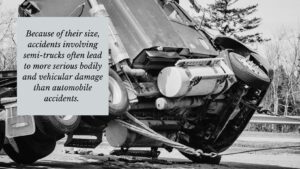 Image by shaunl by Canva.com
Presenting the Facts of the Semi-Truck Accident to An Attorney
During an initial meeting, an attorney typically examines all of the pertinent facts relating to your case. They will ask to see numerous pieces of evidence, including:
Police and accident reports,
Witness statements,
The names and phone numbers of witnesses,
Hospital and health records relating to the accident, and
Information as to how the accident impacted your financial situation such as missed work, medical bills, and counseling for stress after the accident.
If an attorney accepts your case, that attorney will become an advocate on your behalf. They may present advice as to what a potential outcome of any claim will be. From there, an experienced attorney will contact the potential defendant (or a group of defendants if there is potentially more than one entity at fault) and demand a payment in lieu of going to trial.
Negotiating a Settlement
When it appears clear which party is at fault, that party usually prefers negotiations over going to trial. What's not always clear from the beginning is if those negotiations are sincere or a stalling tactic.
The outcome of a personal injury lawsuit ultimately depends on many factors, including the insurance agencies involved and how they are in turn being advised by their teams of lawyers. The defendants could offer a settlement in lieu of a trial.
Negotiating a settlement could take months or sometimes longer. When negotiations fail to materialize a settlement both you and your counsel believe is fair, allowing the semi-truck accident to go to trial may be in your best interests.
What Happens When a Semi-Truck Accident Goes to Trial
When the trucking company or the trucking company's insurance carrier is stonewalling progress or seems unwilling to come to the table in good faith, the semi-truck accident case goes to trial. It can take anywhere from six months to several years for a case to get through a trial. While awaiting the trial date, attorneys prepare and gather witness statements and other critical pieces of evidence to show the extent of both financial and bodily injury.
If you suffer permanent injury, your legal team may seek a settlement that covers the amount of financial loss. That monetary reward should also take into account things like (but not limited to):
Lost income
The cost of ongoing medical treatment
The cost of living going forward
Pain and suffering you endured as a result of the accident
How Often Do Semi-Truck Accident Cases Go to Trial?
Logistics and trucking companies often do not want to settle a personal injury suit. A semi-truck loaded with a full trailer can weigh upwards of 800,000 pounds. Collisions involving a commercial vehicle that size can cause serious bodily harm. Those claims could end up in larger payouts, and insurance companies may be motivated to go through the stress and demands of a trial.
An experienced and smart attorney can help recommend a resolution that's appropriate for the circumstances. While settling out of court may be the fastest and most cost-effective option in most cases, your case could be different. A shrewd legal advocate is trained to offer the best and most salient advice in a dynamic situation, including whether pursuing damages through a jury trial is the right course of action.
Before accepting a settlement with a third party like an insurance company, seek the advice of an attorney who can review the particulars of your case and provide the professional insights and clarity you deserve.
Have questions about a semi-truck accident? Please reach out to us today for a free case review.