It is a good idea to enlist the help of an auto accident attorney after any crash that involves property damage or personal injury. It is even more important if you are hit by a delivery truck. Delivery truck accidents are more complicated than a typical incident with two private vehicles and their drivers. Not only could the delivery driver be at fault, but so could the owner of the truck or the company that hired the driver. Liability can also depend on whether the driver is an employee of that company, or an independent contractor.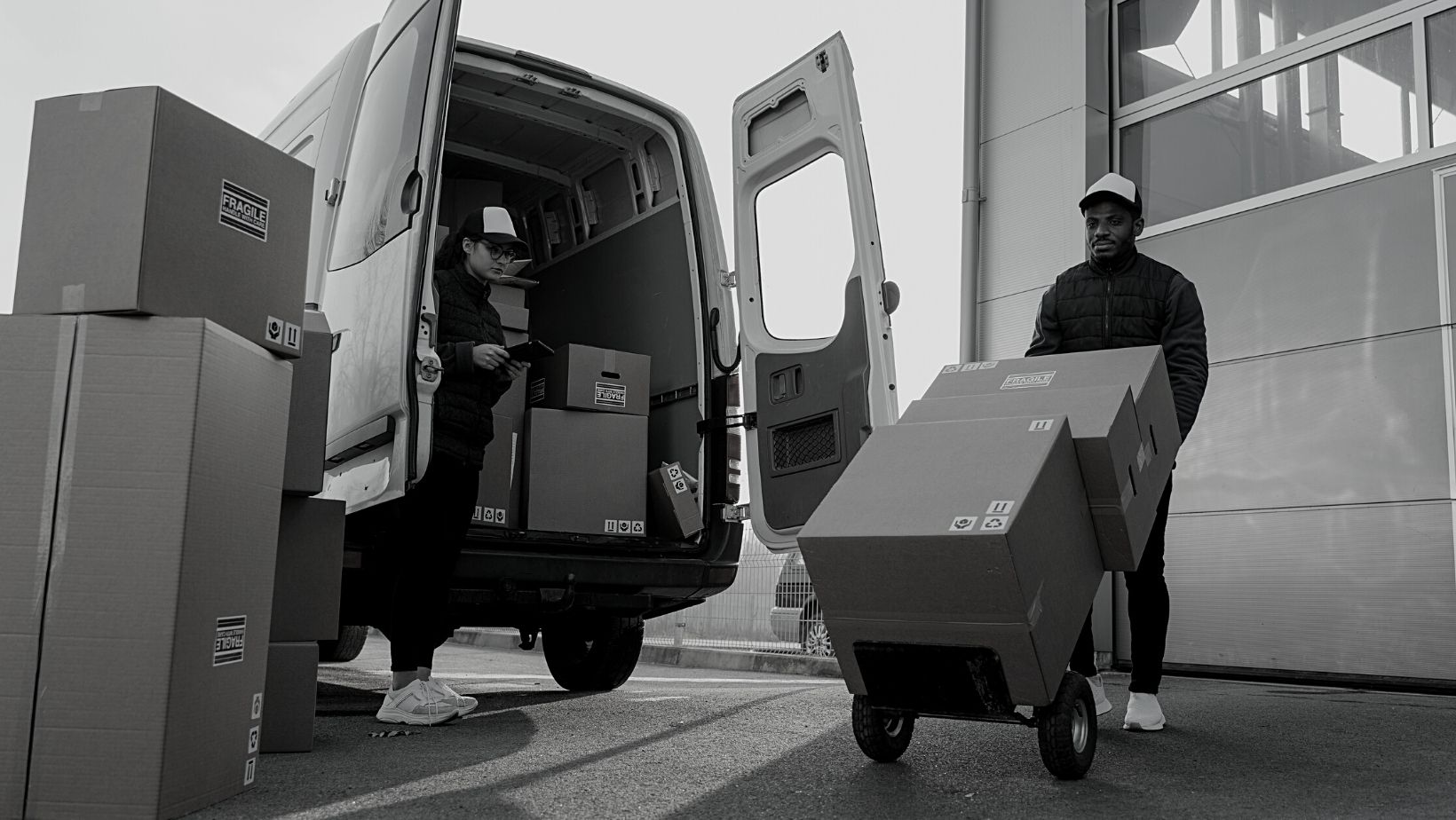 Image by Canva.com
Recovering from physical injuries after an accident should be the top priority. By letting an experienced auto accident attorney handle the details of financial compensation, the victim can focus on getting well.
8 Great Reasons to Hire an Auto Accident Attorney
Personal injury lawyers routinely perform certain tasks for their clients who have been injured in a crash through no fault of their own. It does not matter if the accident was with an ordinary vehicle or a commercial truck:
Gather evidence to prove who was at fault
Account for all monetary losses (medical bills including future costs, lost wages, etc.)
Calculate non-monetary losses (pain, suffering, mental anguish, etc.)
Arrange for additional tests or medical care when necessary for the victim's recovery
File insurance claims and other legal paperwork correctly and on time
Negotiate with the at fault party/parties and their insurance company/companies
File a lawsuit if and when it is appropriate
Provide moral support, advice, and guidance throughout all of the above
By performing these services, auto accident attorneys take a huge burden off of the person trying to recover. Plus, their expertise gives them the tools to correctly file all of the appropriate documents and properly navigate the insurance requirements—something that is very difficult for an individual to do by themselves.
Why Being Hit By a Delivery Truck Needs Special Expertise
Delivery vehicles from UPS, Fedex, and Amazon are everywhere these days. And while pizza delivery has been common for decades, recent years have seen an increase in food and grocery delivery companies like GrubHub, Postmates, and Instacart. In addition to consumer products and food, there are vehicles providing services too. Consider rideshares like Uber and Lyft, or Best Buy's Geek Squad.
It can be challenging to get full and fair compensation after any accident. A crash with one of these commercial vehicles can be even more tricky. There are several reasons why you should contact an attorney if hit by a delivery truck.
Who is Liable?
Assuming the injured party did not cause the crash, in a typical accident, the negligent driver behind the wheel of the other car is at fault and therefore responsible. This may also be true when the negligent driver is in a delivery truck. However, several other factors come into play with commercial vehicles, potentially shifting liability to one or more additional parties.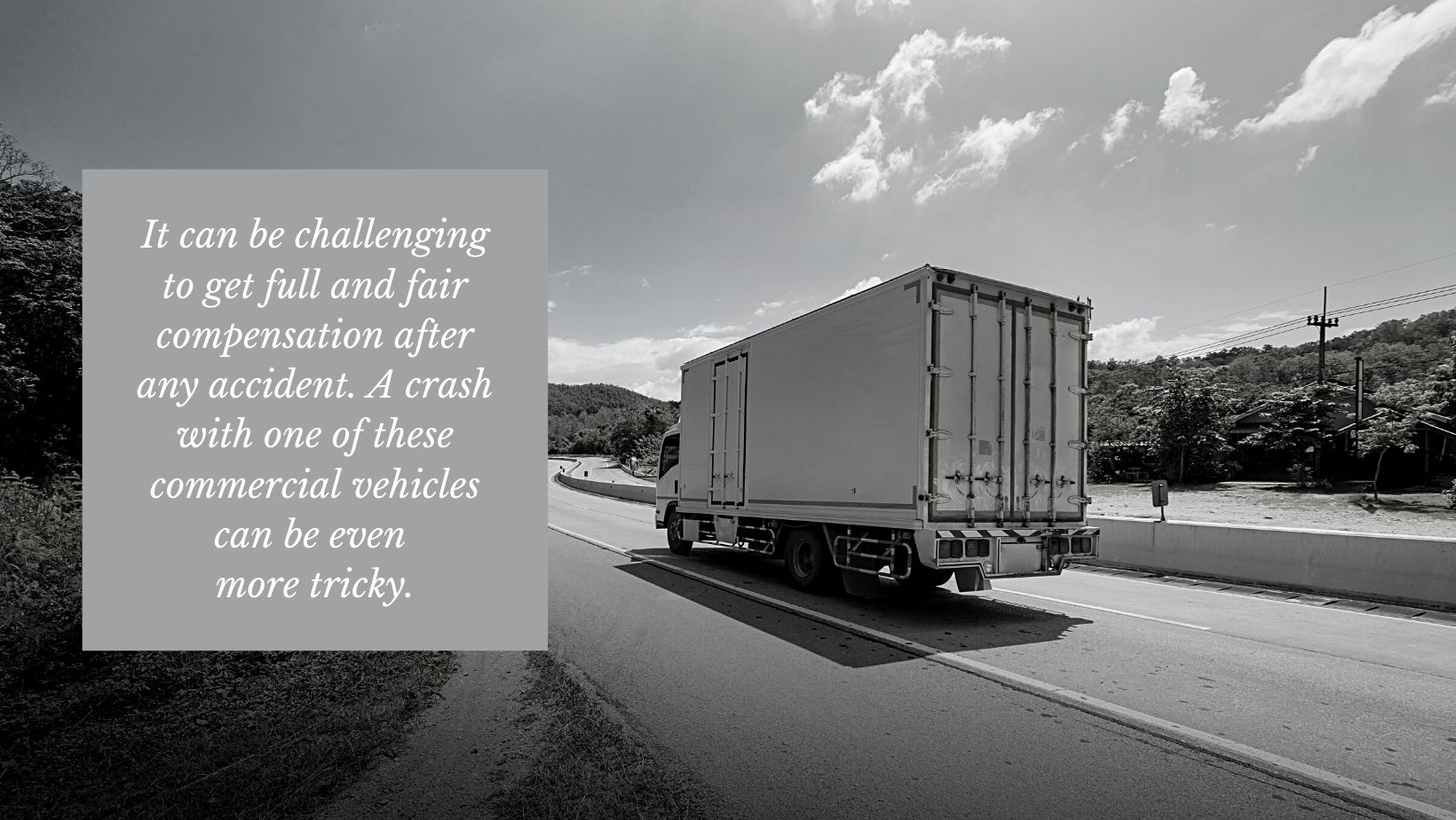 Image by Canva.com
Who owns the vehicle? Delivery drivers often use their own cars or trucks to transport goods or provide services on behalf of a company. This is most common for businesses like Instacart or Uber, but even Amazon hires drivers who use their own vehicles. Even when a driver uses their own car or truck, the company might bear some of the responsibility for the crash.
Is the driver an employee or an independent contractor? Like vehicle ownership, the driver's employment status can also complicate claims if hit by a delivery truck. Some companies might try to deny liability when a driver is an independent contractor, even if the crash happens with a truck owned by the company. But if the company specifies the driver's route and work horse, or if the independent contractor works exclusively for that one business, they might share liability.
What factors caused the accident? It can become very difficult to determine exactly what led to the accident and who is to blame. For example, the company might be liable if their driver is careless while trying to make deliveries according to a strict, company imposed timeframe or quota. But if the driver is intoxicated, the company will have a better chance of denying blame.
What is in the contract between the driver and the company? All reputable companies have their drivers sign a contract. Typical terms include asking for the driver's DMV records, requiring that they follow the rules of the road, keep their vehicle in good working order, and carry appropriate insurance. They might also include rules such as not conducting personal business or having passengers in the vehicle during their delivery duties. Not only can breaking the contract be grounds for termination, it might also give the company some protection from insurance claims or lawsuits should the driver get into an accident. The terms of any contract can be disputed, which is yet another reason why a victim will be glad to have an auto accident attorney handling their case.
Federal Motor Carrier Safety Administration (FMCSA) governs the requirements for all commercial vehicles. Under its rules, companies must ensure that drivers have proper licensing and training, are regularly tested for drugs and alcohol, and do not exceed a certain number of hours on the road. The vehicles themselves are held to specific standards of maintenance. These FMCSA rules not only apply to employees, but also independent contractors and anyone else who uses the vehicle even if not in service of the company.
Multiple Insurance Companies
Insurance companies typically start by either denying a claim or offering a settlement that does not cover all of a victim's expenses. They might even try to redirect blame for the accident from their client to the victim. This can be intimidating and leads many victims to settle prematurely.
In an accident with a delivery truck, there can be several different insurance companies to deal with—one for the driver, another for their company, and even possibly one for a third party who is responsible for loading or servicing the vehicle. This means multiplying the amount of work—and the headaches—by two or even three.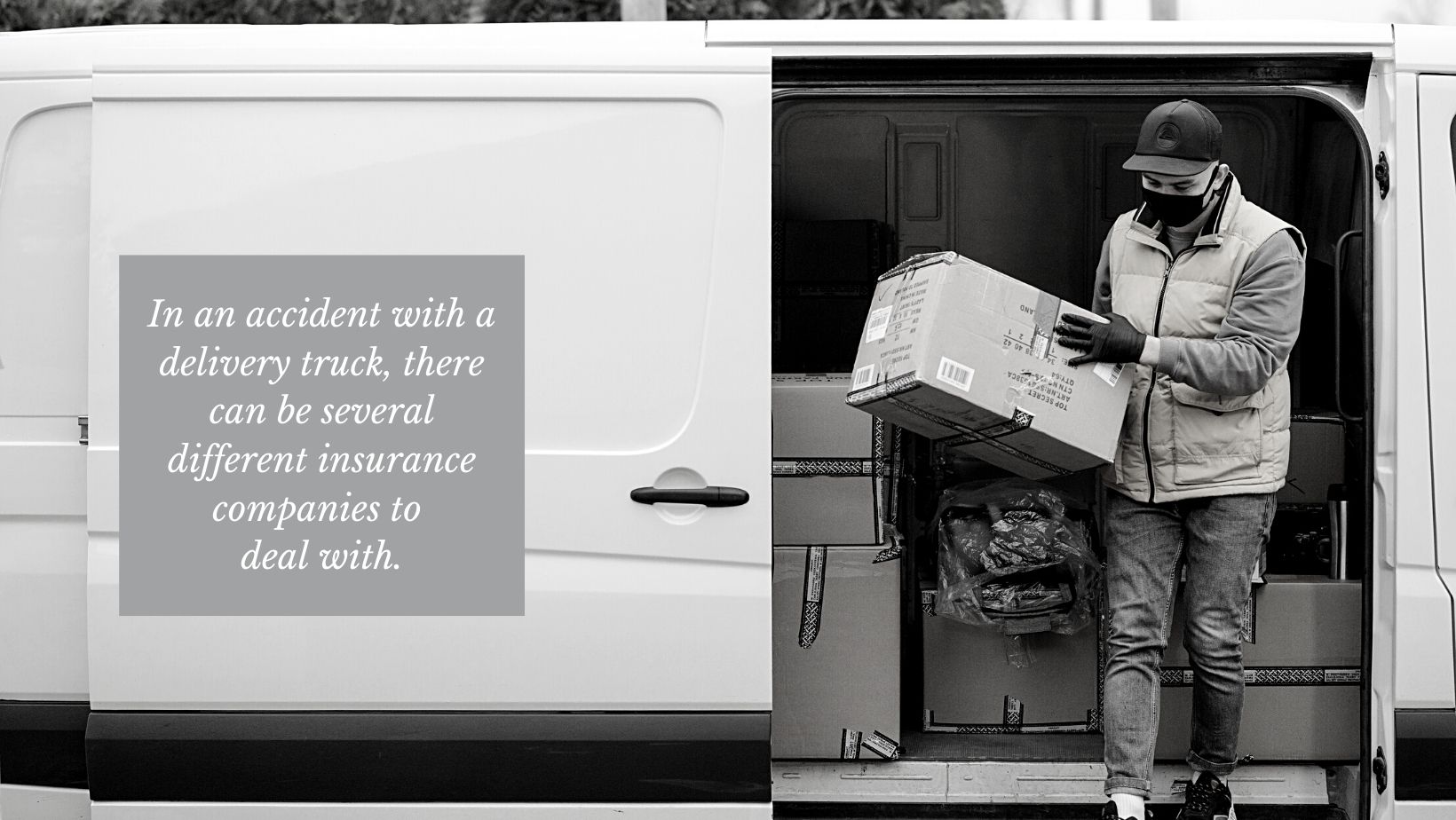 Image by Canva.com
An experienced auto accident attorney has the resources to handle multiple insurance companies and defendants simultaneously. This will ensure a victim's best chance at a full and fair compensation package.
Contact Kane Personal Injury if Hit By a Delivery Truck
You deserve compensation for your damaged property, your injuries, and the trauma you have experienced after an accident with a delivery truck. There is no need to go it alone. The attorneys at Kane Personal Injury have years of experience dealing with all types of personal injury accidents. They will review your case and begin gathering the evidence to pinpoint exactly who is liable, then stay by your side every step of the way.
Please note that this article was created for advertisement purposes, and it does not constitute any contractual legal relationship, nor imply one.